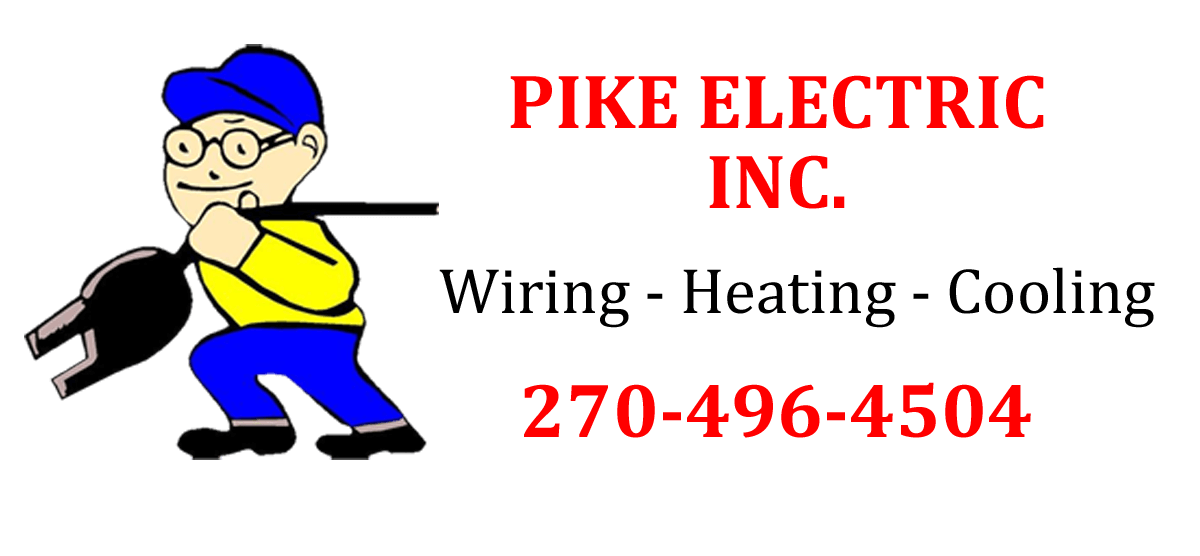 Contact Us
LICENSE
Electrical License #MO1660
HVAC License #CE4780
Office Hours
Phone and dispatching services

 available after hours!
►Monday – Friday: 8:00 a.m. - 5:00 p.m
Click here for directions!
Pike Electric has been in the industry of wiring businesses, farms and homes to provide them with electrical power since 1970. In 1976 Leon Pike acquired the business and we have continued to grow since then, expanding into offering services as a HVAC contractor, too.
As a truly family owned & operated business, with owners Leon & Debbie Pike, sons Phillip and Joseph Pike, niece Allison and cousin Charles, we understand the importance of building personal customer business relationships.
Our staff takes pride in growing our business through superb work, customer service and craftsmanship while utilizing only quality products. We would be glad to assist you with your electrical and HVAC needs, give us a call today: 270-496-4504
Emergency services are available.